Minari makes three promises.

No matter how advanced technology becomes, and no matter how much society changes, the most important qualities of food products are their flavor and their safety. For this reason we will continue to constantly change ourselves so that we can protect what is most important and what must never change.

In a world of dizzying changes and incomprehensible amounts of information, people are likely to become distracted by what is right in front of them. However we will continually ask the questions, "What is most important to the customer?" and "What do the customers really want?"

As companies are subject to ever closer scrutiny, compliance is taking on even greater importance, and corporate activities which disregard compliance are unacceptable. For this reason, we will always enforce continual discipline on ourselves.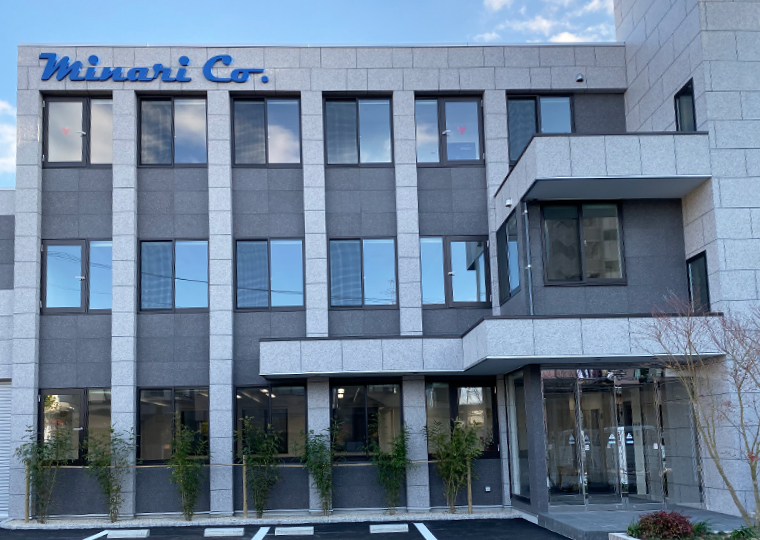 Company name
Minari Corporation
Representative
Mitsuharu Umatani, President
Address

<Head Office>

Address: 10-26 Higashihonurachou, Minami-ku, Hiroshima-shi, Hiroshima Prefecture 734-0025 Japan

<Kochi Plant>

Address: 636 Shimokouchi, Kouchi-cyo, Higashishiroshima-shi 739-2202 Japan

Business hours
8:30~17:30
Closed
Saturdays, Sundays, National holidays
Foundation
May 12, 1978
Capital
45,000,000 yen

Since the time of our founding, Minari has manufactured and sold seasoned and dried products and soft seasoning products made from ingredients including marine produce, agricultural produce, and meat products.
At present, we have established a wide range of manufacturing lines that are capable of producing a diverse variety of food product materials and different product forms. By making use of the manufacturing expertise that we have developed over many years, we provide products which are certain to satisfy the customers.
The products that we manufacture and sell include furikake (powdered seasonings for rice), ochazuke (rice served in tea), soups, ready-made reheatable foods, and products packaged with spout.
Our products are primarily sold as gifts and are sold via wholesalers to shops selling specialty tourism products, roadside stations, expressway service areas, on-line sales, co-ops, health food routes, and others.
The soft furikake processed seasonings that are served mixed with rice or as an ingredient in rice balls are sold in commercial bulk form to lunch box and convenience store vendors, and other sellers. We also deliver processed seasonings as intermediate ingredients that are blended with other foods to marine product wholesalers and other customers. Our ochazuke, soups, and other small packaged products are also sold as gifts and for other special purposes.
We also produce private products and private brands for customers, and also offer OEM manufacturing.